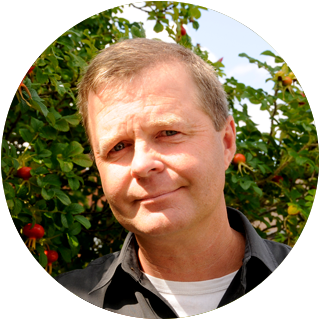 | | |
| --- | --- |
| Name | Esben Buch |
| Workplace | Aalborg Kommune |
| Address | Stigsborg Brygge 5, 9400 Nørresundby         |
| Phone | 99 31 22 92 |
| E-mail | eb@vildmad.dk |
Esben is a trained ranger who works for the municipality of Aalborg. He has an education in plant cultivation from the gardening school of Beder and was also trained as a forest technician at the forest school of Nøddebo. Esben has taught about wild food since the 80's, especially through the Danish Scout Association, and has hosted courses in the subject all over Denmark. He forages in the city parks of Aalborg and the adjacent nature areas during spring and summer. In the courses he leads for teachers, he uses deer and rooks from Aalborg, and fish and shellfish form Limfjord. He holds a diploma in mycology and enjoys foraging for edible mushrooms.