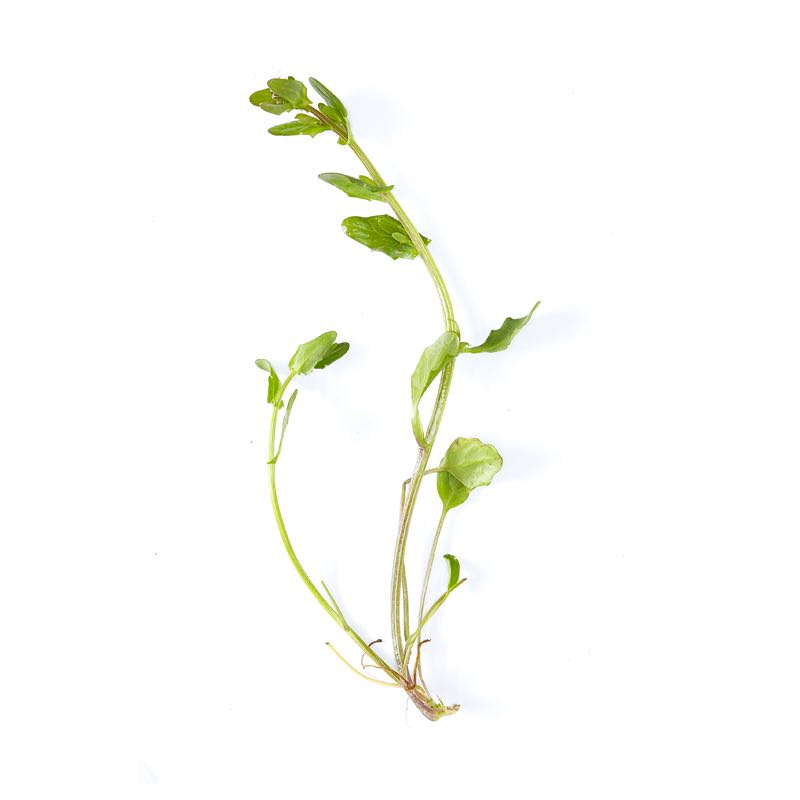 Scurvy
Scurvy is an aquatic herb that grows plentifully on Denmark's beaches and coasts, especially during winter. It has a spicy taste similar to cress and horseradish, and can add a punch to many dishes.
Where to Find It

Scurvy is a salt-loving seaside plant that grows on beaches, in salt marshes and along the road. It thrives in well-drained soil and in areas of high salinity, and likes full sun. You will often find it on the beach amid the washed-up seaweed or near the sand dunes, but it fares best when sheltered. For that reason, it tends to grow close to dunes or on the ridge of sandy beaches; on rocky ones, it will take root between stones. The seeds of scurvy often hitch a ride in the grooves of car tires and fall off along the pavement, where road salt creates the right conditions for the plant to thrive.

Salt marshes, beaches, marshlands.

When to Find It

You can pick scurvy leaves from November until June, but winter is the best season. Although its leaves collapse when frost hits, they open up again when it thaws. The plant blossoms from April to June, and during this period the flavor of its leaves is extra sharp and peppery.

Leaves: November, December, January, February, March, April, May, June.

How to Spot It

Scurvy is a dark green plant that reaches heights of 20-40 cm. It grows in a bunch gathered at the bottom, and has succulent stems and rounded or heart-shaped leaves that can resemble spoons. The leaves are smooth and fleshy and their surface is netted with veins. When it blooms, scurvy develops small white flowers that form rounded clusters and eventually turn into green seed pods. On the beach, scurvy can grow either individually or in small, white-flowered colonies.

How to Pick It

Use a knife or scissors to gather the leaves and flowers of scurvy, and be careful not to pull up the root.
On the palate

Scurvy tastes like a combination of mustard, onion, and cress, with after notes of pepper. Its stems and leaves are crisp and succulent, and its rounded seed pods pop in your mouth. Their sharp, bitter flavor will make your mouth water.

Aroma

The plant itself has no particular scent, but if you break off the leaves, you'll get a mild whiff of cress.
Preparation

Heat diminishes the flavor and structure of scurvy. It is best to use it as a fresh herb or to blanch it very lightly and add it just before serving.

Uses

Scurvy can be used to highlight sharp notes in a recipe or to balance fatty or umami flavors. It is quite good with eggs, and also works nicely as a topping for oily fish and raw or rare beef.

Storage

Store the scurvy in a sealed bag or airtight container inside the crisper drawer of your refrigerator, where it will stay fresh for up to ten days.

Substitutions

Similarly strong herbs such as cuckoo flower, hairy bittercress, watercress, and other herbs that taste like mustard can substitute for scurvy.
Risk of misidentifying the plant
There is no risk of mistaking the plant for another dangerous or undesirable plant.